BRAND CONSULTING SERVICES
BRAND CONSULTING SERVICES
Brand building consulting services at Aidias Consulting Group is structured on the premise that the brand does not belong to the brand custodian. Others who matter make the brand by responding to whatever communication, connect and experience that the brand custodian provides to the brand.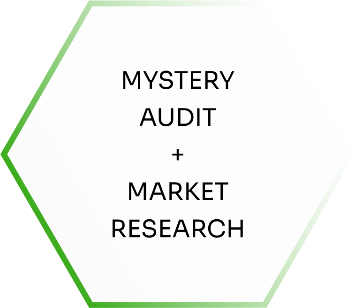 Mystery Audit & Market Research- Mystery audit studies help brand custodian to exactly understand the interaction of the customer with the brand during the process of transaction. Aidias Consulting Group has successfully conducted mystery audit for CEAT Tyres, P C Chandra Jewellers, NK Realtors, ICA Eduskills Private Limited, ILS Hospitals and many such organizations. The findings have enabled these organizations to enhance their customer brand experience through appropriate interventions which have been designed and executed by Aidias Consulting Group.
Qualitative and quantitative market research is undertaken by Aidias Consulting Group to assist client organizations to undertake strategic decisions based on the findings of the research. Aidias Consulting Group has successfully conducted market research at all India level for brands like Century Ply (qualitative research for repositioning), ILS Hospitals (quantitative research), ICA (quantitative research), ABP Group (qualitative research to understand the motivations of women in Bengal) and several other brands.
Advertising and Promotion- Aidias Consulting Group assists client organizations in deciding their advertising and promotional strategies which includes decision making in selection of models (wherever needed), creative strategy & approval of creatives and promotional ideas (which are relevant to the brand). Deepika Padukone, Yami Gautam and Ferina Wazir were selected to model for P C Chandra jewellers during their early years as models. Rest has been history. Blue & Blues Fashion launched their premium leather accessories based on the market research (for positioning the brand) and the marketing, advertising and promotional strategy conceptualized by Aidias Consulting Group. The market leader, Hidesign, had to rejig their product and communication strategy due to the success of Blue and Blues.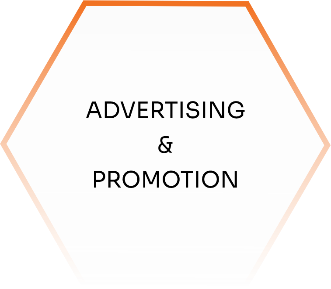 Digital Marketing & Digital PR- Aidias Consulting Group believes that digital marketing is a subset of marketing and is a method of reaching out to prospects and customers. Therefore, clients have benefitted from the marketing acumen of Aidias Consulting Group which is packaged with the digital marketing services. The entire digital marketing function for ICA was incubated in the office of Aidias Consulting Group before it was handed over to ICA. Motion Classes (coaching for JEE/NEET), Microlap Nursing Home, Saint Joseph's School and many clients have availed of the digital marketing services of Aidias Consulting Group.
CRM Strategy & Execution- Customer Relationship Management (CRM) is not only about wishing customers on birthdays and anniversaries. Aidias Consulting Group operates on the principle that retaining an existing customer and monetizing the life time value of the customer should be the cornerstone for the CRM strategy. Aidias Consulting Group not only guides on the strategic approach to CRM; it also guides in setting up and executing the CRM process and handholds the client organization till the processes and practices are established. P C Chandra Jewellers, Khimji Jewellers (largest in Odisha), Kataria Automobiles (the largest dealership network of Maruti) have all benefitted from the CRM interventions provided by Aidias Consulting Group.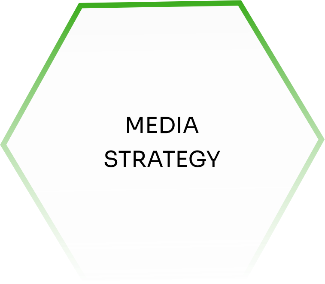 Media Strategy- Aidias Consulting Group believes that media choice and utilization must be based on the media habits and 24 hours life cycle of the primary target audience that the brand is targeting. Moreover, for every genre of media used, there has to be a benchmark against which all media options must be evaluated. Cheaper rates of any media option must be weighed against the delivery of the media for comparison with the benchmark. P C Chandra has been able to optimize their media spends by over 28% during these 19 years of association with Aidias Consulting Group. Several client organizations have benefitted from the media strategy formulated for these organizations by Aidias Consulting Group.
Customer Engagement Strategy- Aidias Consulting Group designs customer engagement strategies which fulfil two requirements- the engagement should make the primary target customer to interact with the brand and secondly, the engagement should drive home a brand virtue which is important for the customer. Prabhat Khabar, which is the leading Hindi newspaper of Jharkhand increased their circulation by 150000 copies in Jharkhand and Kolkata due to the engagement strategies designed and deployed for the readers and trade partners by Aidias Consulting Group.
Corporate Brand Building- Aidias Consulting Group believes that quality of employees determines the growth, profits and success of any business/organization. Those organizations which do not have to advertise in the public domain to market their products or services have the need to build their corporate brand primarily to attract talent to their organizations. B2B businesses also benefit from corporate brand building exercise as it streamlines several internal processes, aligns people and creates a culture suiting the needs of the business and the industry in which the business operates. ArcVac Forgecast is one organization which has benefited in terms of acquiring new customers and talent. Aidias Consulting Group has also advised Drychem Industries in creating the brand architecture for their group companies to unlock the potential of each entity.
Personal Brand Building- Aidias Consulting Group believes that every person is a brand. The challenge is most individuals acquire a 'default' brand image and personality which is neither nurtured or modified consciously by the individual. Personal Brand Building by Aidias Consulting Group is a combination of brand building strategies along with coaching, mentoring, training of the person which is often supported by digital branding and digital PR. Professional journalists are part of the team at Aidias Consulting Group who work in this area of service. Due to reasons of confidentiality, names of people who have benefited from this cannot be disclosed in the public domain.