IT Strategy Consulting Services
At Aidias Consulting Group our IT Consulting Services is based on understanding the fundamental WHY & HOW questions- Why do so many organizations across the spectrum struggle to achieve IT-business alignment and how AIDIAS Can intervene to help organizations achieve this to reach their desired future ready & next success state.
Our IT Consulting Services acknowledge the fact that Technology is exciting, but oftentimes it is expensive and not as fit for purpose as originally hoped. By partnering and being aligned, the business and the technology team can ensure the ROI is present, it is supported and it is the right fit for the business.
We bring in the assurance that the technology being delivered enables the business to succeed.
Since IT-business alignment ensures that the IT and business units are working together and moving in the same direction at the required speed, IT-business alignment, is widely recognized as a critical success factor today and yet organizations find it challenging to achieve this and are left ineffective in face of multi-layered uncertainties in today's highly complex and competitive environment,
At AIDIAS Consulting we have encountered a number of challenges that organization face, some of which includes:
Lack of transparency and communication between IT and Business Leadership Team
Reluctance of IT or Business to cede control or invite input into each other's functional domain
lack of business acumen within IT dept
lack of technology knowledge throughout the business functions
inability of IT to understand and communicate how tech initiatives can support business goals
and inability of IT to calculate the financial impacts (costs and ROIs) of technology initiatives
and many other related challenges.
To overcome such challenges, our approach is an ambidextrous one that encompasses: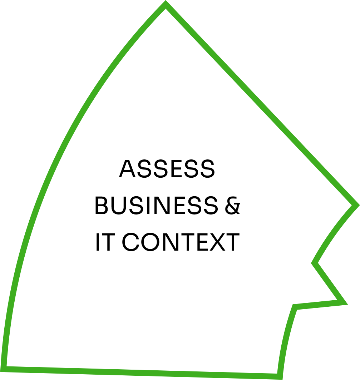 An assessment of Business & IT organization, business objectives & strategies, IT landscape, project portfolio, to identify opportunities for improvement is needed, Survey to analyse Business – IT Relationship Maturity |Perception Gaps | Vision Alignment Gaps | Competency Gaps | Orientation Gaps | Behavioural Gaps
Co-create Business & IT alignment by creating a shared responsibility and shared value realization between IT and the business. This fuels innovation, as teams are better able to identify problems and opportunities that can be addressed through the use of technology. Co-creation involving Business Leaders, IT Leadership Team, Subject Matter Experts, Other Cross Functional Departments, Vendors, and that creates more value for the organization. Attain optimal alignment between Business and IT, thereby moving towards business growth and higher IT effectiveness.
Optimizing IT Strategy and performance measures by embedding technologists within the business units and have IT workers engage directly with their business unit counterparts by attending meetings and adopting Agile practices that promote collaboration. Then technology becomes a natural part of the business. Evolve an IT Strategy to deliver long term growth, addressing key constituents (operating model) and a framework for performance measurements.
A unique approach we use is to Align the Human Elements in preparing the right mindsets to take on IT Strategy optimization essentially becoming good communicators, and develop good listening skills. It helps you understand what the current state is and what would look great in a future state.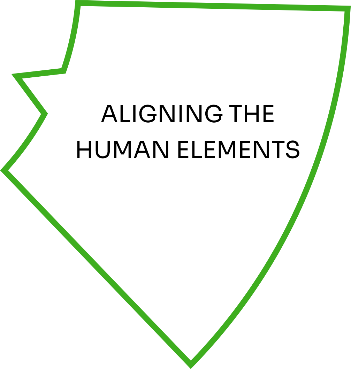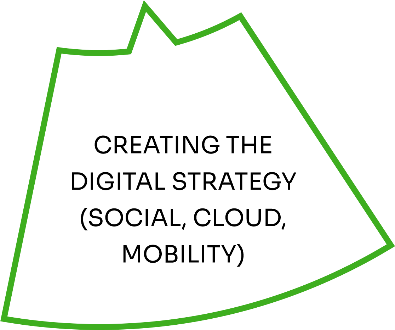 Creating a seamless digital strategy including social, cloud and mobility -It reduces digital friction because IT is able to deliver technology that is easier for workers, customers and ecosystem partners to use across platforms and transformational journey to new growth models and initiatives. This has a huge impact on an organization's achievement of objectives and productivity
Driving strong execution capabilities that results in
Best ways of Customer engagement, cost reduction and productivity improvement
It results in faster delivery times and improves speed to market due to increased collaboration and innovation.
It increases ability to deliver technology that drives business strategy and goals.
It provides a sustained competitive advantage in the marketplace and also helps you stay ahead of the curve
IT has to serve every business function as technology has now become pervasive. A well-crafted IT-Business alignment strategy helps ensure that the organization gets the right technology at the right time so it can meet its key performance indicators and reach its business transformation goals and objectives — whether those are improving customer service or developing new revenue streams and beyond.