CUSTOMIZED TRAINING SERVICES
Customized Training to Impact Business Results
Training of employees to continuously develop them to the challenges of the VUCA world of business is key to profitable business growth. At Aidias Consulting Group, we believe that any training intervention can impact chosen business results provided the training is customized to the need of the organization. Moreover, lectures, workshops and trainings are mutually exclusive in terms of their formats and methods of delivery. Since adults need to be trained, compliance with adult learning principles in the training design and experiential learning is must for making training delivery enjoyable. Aidias Consulting Group believes that learnings acquired during any training become permanent only if they are applied at the workplace. Therefore, Aidias Consulting Group has developed a proprietary app called TORCH™ which is designed on the principle that the reporting manager or supervisor of the person undergoing the training must demand the application of the learnings at the workplace. TORCH™ is highly effective in managing frontline employees to improve their performance in the areas of customer service and sales.
Aidias Consulting Group has trainers with different levels of experience and expertise and therefore can design and offer training programmes from the senior most to the junior most employee of any organization. Certified and highly qualified Executive Coaches are a part of the team to offer coaching to CXO level employees or the next generation in family businesses. Aidias Consulting Group has designed and delivered training interventions in nearly 190 client organizations across varied industry sectors which makes it industry neutral in this service. SEED Academy India is a subsidiary of Aidias Consulting Group which enables organizations to train most employees in their organizations (especially those who are usually not nominated for any training programmes like employees in accounts department for basic communication skills, telephone etiquettes or email writing skills etc.) through video based, instructor led, live and participative trainings. These training programmes are not more than 90 minutes duration and are completed over three such sessions for any particular topic. These training programmes are priced aggressively for organizations to nominate more employees for developing their behavioural skills. The combined training experience of all the trainers working with Aidias Consulting Group will be in excess of 30000 hours.
While Aidias Consulting Group customizes the training programmes as per client's requirements, few programmes offered by Aidias Consulting Group are extremely sought after by several clients:
Leadership is about decision making– This has been used by Toyota Kirloskar Auto Parts to groom their Next Gen Leaders who are all designated General Manager and above.
The Astute Manager- This is a sought-after training to develop the managerial effectiveness of junior and mid-level managers. Over 200 managers in tech companies like Pinnacle Infotech Solutions, STOCKEDGE Fintech Services and real estate marketing leader in Eastern India, NK Realtors are few organizations who have opted for this programme.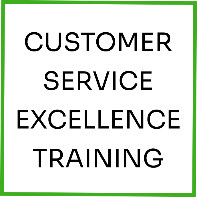 Customer Service Excellence, the airlines way- This programme is designed by the team member who has spent nearly 17 years with one of the top airlines in the world before becoming the Training Lead at Aidias Consulting Group. This programme addresses Customer Service Excellence in three broad areas of training- self (the person who will deliver the customer service), customer and his changing behaviour and working as per SOP (Standard Operating Protocols)/Processes. This programme is highly in demand with clients like P C Chandra Jewellers, ILS Hospitals and several other hospital clients.
Communication Skills for Senior Management- Communication Skills are the most used skills by any managerial personnel. Senior Management need high levels of communication skill which includes assertive communication, communication skills to inspire, public speaking, communication skills to resolve conflicts and skills to provide feedback. Senior Managers of Eastern Zone of State Bank of India (SBI) found this programme to be extremely useful.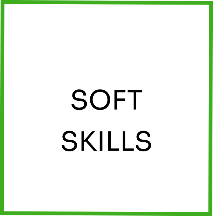 Selling Skills- Aidias Consulting Group has pioneered a new concept in selling skills training- the training suggests that Unique Selling Proposition (USP) is passe'. UBM or Unique Buying Motivation is key to successful selling. This shifts the paradigm on its head. FMCG, Real Estate, Media, Hospitals, Consumer Durables, Financial Services and Automobile industry has high demand for this programme. Some of the notable client organizations who have seen their sales numbers increase post this intervention is Fortis Hospitals, Times of India, Star TV, NK Realtors, Godrej & Boyce, Tata Motors and several more organizations.
Sales Managers Training- "Promote a high performing salesperson to become a sales manager and do not help the person to graduate to the elevated role may create an ineffective sales manager and the company loses an effective salesperson." This is a common phenomenon. What one must not do after being elevated to a managerial responsibility is as important as what one must do. Data analysis, people assessment, no singular formula to manage different individuals, time management, on the job coaching and self-development to perform like a manager are some of the topics covered in this programme.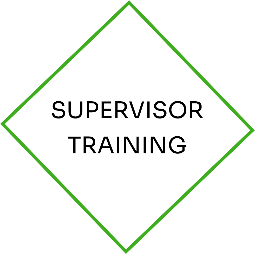 Train The Trainers- Aidias Consulting Group has extensive experience in conducting training programmes to develop trainers. Any person with the basic competencies of listening, articulating and engaging can be developed into an effective trainer. Several faculty members of training institutes have been trained by Aidias Consulting Group to become effective trainers especially in imparting vocational skills training. ICA Vocational Training Services have used the services of Aidias Consulting Group for this purpose.
Executive Coaching- This service is deployed by several family run businesses to groom their next generation into the business after they have been educated especially in foreign universities. Due to clause of confidentiality the organizations who have availed this service cannot be disclosed.
Outbound Unbound- This is the outbound programme conducted for team building, decision making, leadership development and thinking solutions which has been conducted by Aidias Consulting Group for organizations like Tata Starbucks, Shapoorji Pallonji and others.
Multilocation Training- The challenge with any multilocational training is the variation in the quality of delivery by different trainers. Aidias Consulting Group has overcome this challenge by using a unique methodology to 'train the trainers' to reduce the inter-trainer variation in training delivery. Staff of all CEAT Shoppe which are the exclusive outlets of CEAT Tyres are being trained continuously for the last five to develop skills of the staff in the areas of customer service, 5S implementation and obtaining Google reviews from customers. Tata Motors used Aidias Consulting Group to train nearly 3000 dealer sales people across 10 locations simultaneously in selling skills and customer service.
Aidias Consulting Group would be keen to impart training in your organization and impact business results positively.
T-O-R-C-H™ is the patented process by ACG to ensure that trainees are observed post-training by their supervisors who demand the changed behavior based on the inputs provided during a particular training
T-O-R-C-H™ is also purchased by several client organizations on a SAAS model to monitor the training delivered by the internal teams of such organizations.